"TETSU-BIN" Iron cast pot
The history of Nanbu Tekki Ironware dates back to the beginning of the 17th century.Craftsmen, specialized in the casting and production of iron teakettle, were invited to the Nanbu domain from all over Japan, and were asked to produce iron teakettles, articles for daily use and weapons.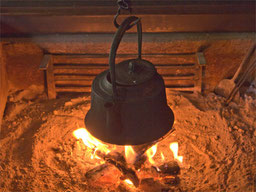 The invention of the iron kettle triggered production of other utensils from the tea ceremony to items used in daily life.This iron kettle production, protected by the Nanbu domain, became well established and has been handed down to the present time. This tradition protected and fostered in Iwate-prefecture is still valued and kept alive in our daily life.
"INOX" Kettle by COOKVESSEL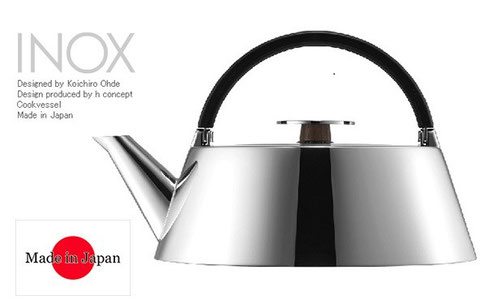 INOX Stainless Steel Kettle 2.5L
Mirror Finish
"FIKA" Harmonica Kettle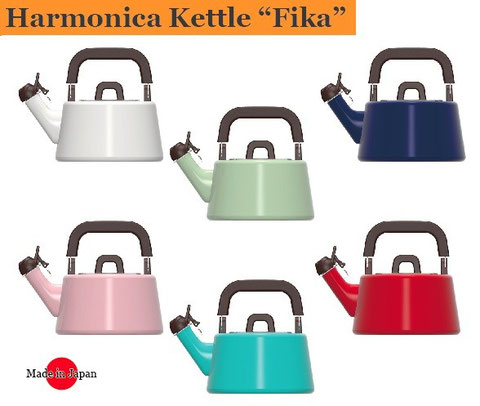 FIKA Harmonica Steel Kettle 2.1L
Enamel Finish
Color : White Green Navy Pink Turquoise Red